Warnings
Please speak with your healthcare provider and schedule an in-person consultation before purchasing this product, to evaluate whether it is truly the best option for you.
Vendors
evika uses affiliate links when available
image not found
AbiliQuip
Price Not Available

Living Made Easy
Living made easy is an impartial advice and information website about daily living equipment and other aspects of independent living. They also have links to equipment you can buy at providers across the country.
GBP£ 11,990.00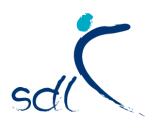 Steering Developments
Leading vehicle and wheelchair conversion specialists with over 40 years experience
Price Not Available
Funding Sources
No funding sources found