Learn About the Latest in Assistive Technology
Read our educational articles to learn tips and tricks on how to use Assistive Technology, and stay up-to-date on the latest developments!
EASY-TO-FOLLOW GUIDE FOR PROFESSIONALS
Don't Miss the Client's Needs - an AAC Checklist
Prescribing the right AAC equipment is a team effort that requires the input of a Speech-Language Pathologist, Communication Disorder Assistant, Occupational Therapist, and Technologist. This document can function as a guide for a team approach to ensuring the client is prescribed the most suitable AAC equipment, keeping in mind not only their physical and mental capabilities, but also their personal ambitions.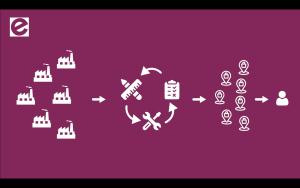 Would you buy a wheelchair from Amazon or Walmart? Should you buy a wheelchair from ebay? Occupational Therapist Markie Ryckman explains why Authorized Retailers exist, and what we need to think about before buying a wheelchair or other assistive device.
Read More »

Markie dives deeper into hacking your life to achieve your goals. Following on the SMART model video, Markie explains how serotonin and dopamine play a role in driving your forward to achieve your goals. Learn how to hack your brain to achieve your ambitions!
Read More »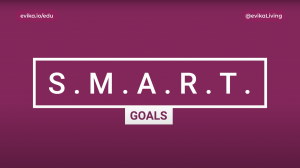 SMART goals are Specific, Measurable, Achievable, Realistic and bound by a Time Frame. Learn how to apply the SMART strategy to help achieve your goals! Join us on a Minute with Markie, as she walks us through how to apply the SMART model to your life's goals.
Read More »
Markie works with evika to create fun educational videos. In her work with Enablement Therapy Services, Markie has created webinars and lesson plans for people interested in furthering their careers and workplace innovation and education seminars.
Visit Markie's website to learn more about how her educational packages can benefit you or your organization.
Our top picks based on popularity, and educational content.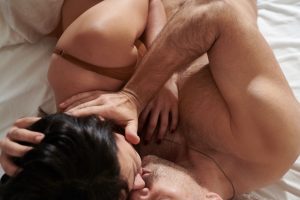 If you're a woman who has sustained a spinal cord injury, you may be wondering if having a fulfilling sex life is still on the table for you. The answer is a resounding yes! In this article I want to give you tips that can help you to work towards this goal. First, I'd like to share some of my own journey with sex and SCI.
Use our powerful search and filter features to find the resources you're looking for.
get the answers you're looking for
The Importance of Allied-Health Teamwork
A live webinar with Margot Algie – an ALS patient, Team Builder, and Communication Specialist – and Markie Ryckman – an Occupational Therapist and Educator. This course was created for Allied Health professionals who want to incorporate effective teamwork in their workplace.