Warnings
Please speak with your healthcare provider and schedule an in-person consultation before purchasing this product, to evaluate whether it is truly the best option for you.
Vendors
evika uses affiliate links when available
Better Living Through Technology
Charlie Danger is an experienced and creative occupational therapist passionate about the role of assistive technology in enabling people to participate fully in their lives.
Price Not Available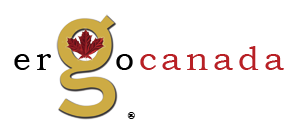 Ergo Canada
ErgoCanada.com was launched on March 1, 2000, providing an ergonomics portal for the company with a focus on ergonomic products for computer workstations. Their goal is to work collaboratively with ergonomic professionals, corporate clients and consumers to provide not just access to ergonomic products in Canada but also to provide an objective source for information on those products which is independent of the manufacturers.
Price Not Available
Funding Sources
No funding sources found