Warnings
Please speak with your healthcare provider and schedule an in-person consultation before purchasing this product, to evaluate whether it is truly the best option for you.
Vendors
evika uses affiliate links when available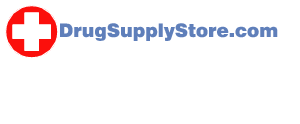 Drug Supply Store
Drugsupplystore.com is an online health and beauty marketplace dedicated to providing you with an online shopping experience that is easy and convenient at amazing prices. With a wide array of items ranging from Health & Beauty Products to Medical Aids to Medical Equipments, DrugSupplyStore.com is the online marketplace for the health and wellness of both you and your family.
US$ 734.99
Funding Sources

ALS Canada - Ontario
ALS Canada is a charity aimed at helping people with ALS, and as a part of their extensive services they offer funding programs for lending and buying assistive devices.