Warnings
Please speak with your healthcare provider and schedule an in-person consultation before purchasing this product, to evaluate whether it is truly the best option for you.
Vendors
evika uses affiliate links when available

Spin Life
Spin Life is a company of people, some chair users and some not, here to assist you in finding products to make your life easier and better. Unlike some web sites, their goal is not to reduce human contact. Their goal is to help you find the product that works best for you and your situation.
US$ 345.00

Medical EShop
The Medical EShop website is secure for online transactions, and the users' information remains safe. They are an authorized dealer for all the brands listed on their website, concluding that they only provide quality products.
US$ 322.00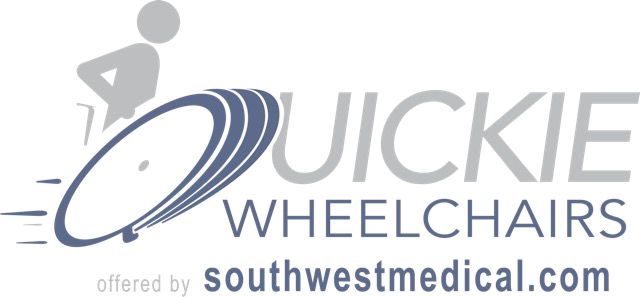 Quickie Wheelchairs
Quickie Wheelchairs is owned and operated by industry professionals with more than 35 years of direct experience in providing customers with all types of Home Medical Equipment. The specialty has grown from strictly rehabilitation equipment for the new user, to a full line of products ranging from ultra-light wheelchairs and ambulatory aids to urology supplies and wound care. Quickie Wheelchairs is committed to providing our online customers with the best quality products available from the industries best suppliers. Their online product line is constantly growing to accommodate your needs. To completely satisfy the needs of our customers we stock a comprehensive line of products for immediate shipment. So whether you are shopping for yourself or for a loved one or friend, Quickie Wheelchairs is here to serve your immediate needs. Feel free to browse our site and give us suggestions to how we might serve you better.
US$ 345.00
Funding Sources

ADP (Assistive Devices Program) Ontario
ADP is Ontario's Assistive Devices funding program.
Product Code: SESJA9505 (20×20) – CA$ 685, SESJA9515 (24×20) – CA$ 725, SESJA9510 (Large Sizes) – CA$ 594, SESJA9500 (Standard Sizes) – CA$ 519, SESJA1375 (18/15.5×20 With Incontinent Cover) – CA$ 607, SESJA1350 (18×16 To 10×10 With Incontinent Cover) – CA$ 552, SESJA1010 (18×16, 18×18, 15.5×16, 15.5×18, 14×16) – CA$ 550, SESJA1100 (18×20, 15.5×20) – CA$ 619, SESJA1400 (20×20 With Incontinent Cover) $690, SESJA1200 (20×20,24×20 With Quadrant Pads) – CA$ 737, SESJA1425 (24×20 With Incontinent Cover) – CA$ 723
ADP Category: Mobility Devices – Seating – Seat Cushion
ADP Covered Price: