Warnings
Please speak with your healthcare provider and schedule an in-person consultation before purchasing this product, to evaluate whether it is truly the best option for you.
Vendors
evika uses affiliate links when available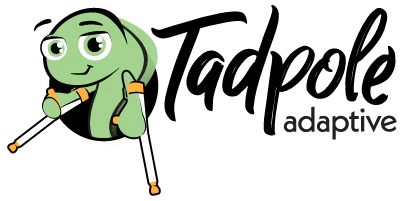 TadPole Adaptive
They are a family run, disabled-owned, small business based in San Diego.
US$ 872.10

Rehab Mart
The mission is to empower, educate, and carefully select products that promote independence, improve function, and make an innovative impact on the lives of persons using the products. The entire Rehabmart team is committed to becoming the e-commerce marketplace distribution leader of medical supplies & rehabilitation technologies. Their strive to connect our customers with products that often become "Tools for the Job of Living", the tag line for our company. They are accomplishing our mission through superior customer service, competitive pricing, and exceptional product offerings.
US$ 872.10

Adaptive Mall
Adaptivemall.com help families find the best equipment to support their children at their highest functioning level. They have created an experience for you that makes equipment selection a positive one. Their primary goal is to empower you with resources that allow you and your child's primary caregivers to make the best decisions to meet your child's unique needs.
CA$ 1,809.00

Etac
Etac is a world-leading developer and provider of ergonomic assistive devices and patient handling equipment.
Price Not Available

Prime Engineering
Through the years, Prime Engineering has steadily grown as the innovative designer of Standing Systems by listening to clients, parents and healthcare professionals, while staying altruistic to our goal, "Standing you the way nature intended."
Price Not Available

AliMed
AliMed is always innovating to deliver healthcare providers and distributors from hospital to home, flexible supply chain solutions, superior service, and value-based medical products that enhance the safety and productivity of the healthcare community.
CA$ 2,986.73
Funding Sources
No funding sources found