Warnings
Please speak with your healthcare provider and schedule an in-person consultation before purchasing this product, to evaluate whether it is truly the best option for you.
Vendors
evika uses affiliate links when available

Health Care Solutions
Healthcare Solutions has been proudly serving the community for over 30 years. With the largest product selection in western Canada, they are a one-stop shop for all home healthcare needs. The extensive experience and personalized approach have allowed understanding the needs of the customers, and they continuously strive to provide the best solutions so you can live life to the fullest.
CA$ 219.00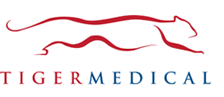 Tiger Medical
Tiger Medical, Inc. is committed to providing for all the medical needs of doctors and patients. From setting up a practice to providing for the needs of home care patients, they are here for you.
US$ 123.00

Berktree
Berktree.com services all of your medical, health, rehab, dental, and laboratory needs. With over 200,000 products from more than 2,000 of the world's finest manufacturers, Berktree.com truly is your one-stop-shop.
US$ 129.25
Funding Sources

ADP (Assistive Devices Program) Ontario
ADP is Ontario's Assistive Devices funding program.
Product Code: MW4GU0035
ADP Category: Mobility Devices – Ambulation Aids – Paediatric Specific Wheeled Walker Type 1
ADP Covered Price: CA$ 220