Warnings
Please speak with your healthcare provider and schedule an in-person consultation before purchasing this product, to evaluate whether it is truly the best option for you.
Vendors
evika uses affiliate links when available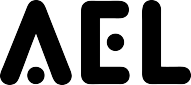 AEL Seating
Their vision is a world in which every person with a disability has access to the CRT technology they need to meet their medical needs and maximize their function and independence.
Price Not Available
Funding Sources

ADP (Assistive Devices Program) Ontario
ADP is Ontario's Assistive Devices funding program.
Product Code: SEBE10075 (Sun-Mate Or Pudgee Foam) – CA$ 249, SEBE10080 (With SunMate Or Pudgee Foam) – CA$ 219,
ADP Category: Mobility Devices – Seating – Back Support
ADP Covered Price: