Warnings
Please speak with your healthcare provider and schedule an in-person consultation before purchasing this product, to evaluate whether it is truly the best option for you.
Vendors
evika uses affiliate links when available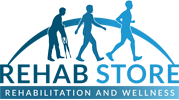 Rehab Store
Rehab Store is your companion on this road to recovery. They will facilitate bringing to you all that you need. Challenges on this road are abundant and could manifest themselves in various ways, emotional or physical. While they help overcome the physical challenge by bringing to you the products, devices, and aides you may need, they are also your go-to place for research, information, guidance, and sometimes just a word of encouragement.
US$ 73.41
Funding Sources
No funding sources found