Warnings
Please speak with your healthcare provider and schedule an in-person consultation before purchasing this product, to evaluate whether it is truly the best option for you.
Vendors
evika uses affiliate links when available

Rehab Mart
The mission is to empower, educate, and carefully select products that promote independence, improve function, and make an innovative impact on the lives of persons using the products. The entire Rehabmart team is committed to becoming the e-commerce marketplace distribution leader of medical supplies & rehabilitation technologies. Their strive to connect our customers with products that often become "Tools for the Job of Living", the tag line for our company. They are accomplishing our mission through superior customer service, competitive pricing, and exceptional product offerings.
US$ 117.60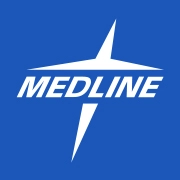 Medline
More than a manufacturer and distributor, they focus on your business, helping you achieve your long-term goals.
Price Not Available

Comfort Company
Comfort Company manufactures seating and postural support systems, designed for people with a wide range of rehabilitation needs. Whether pediatric, geriatric, or bariatric needs, we are committed to providing our customers with quality products designed for comfort, durability, and ease of use. They vision is to lead in the development, manufacturing and delivery of the most innovative seating & positioning products which provide the highest level of comfort, functionality, and quality of life for end users.
Price Not Available
Funding Sources
No funding sources found