If you're a woman who has sustained a spinal cord injury, you may be wondering if having a fulfilling sex life is still on the table for you. The answer is a resounding yes! In this article I want to give you tips that can help you to work towards this goal. First, I'd like to share some of my own journey with sex and SCI.
When I was first injured at age 22, like all people with SCIs I didn't yet know the full extent of my injury. One of the very first questions I asked was, would I still be able to have orgasms? The doctor answered, "We won't know the extent of your recovery for up to a year. But you'll still be able to have children…" At the time I was still very unsure about whether or not I actually wanted children. However, I knew for sure that I was still interested in having a sex life.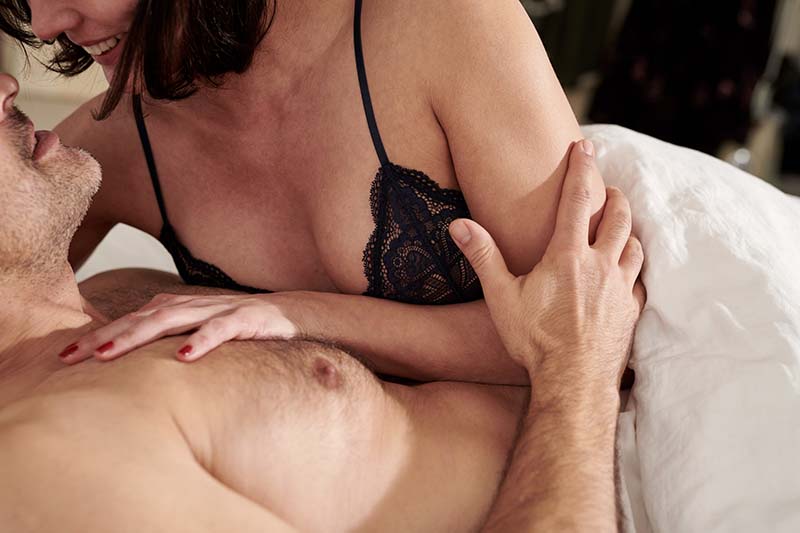 During my SCI rehabilitation I was excited for the sexuality class that was on the schedule — only to find the class was not for the women, but for men only. Us women had a "talk." This short talk (and pamphlet), given to us by a hurried nurse mentioned nothing about orgasm. In fact, both seemed to take pains to avoid the subject and instead focus on having babies, dating, and "intimacy" – which included cuddling and, of all things, hand-holding. Now, there's nothing wrong with holding hands. But what I was looking forward to when I finally got out of the hospital was not my boyfriend giving me a good hand-holding. I felt discouraged.
A few days later I was lucky to get a phone call, without which my sexual journey may have been delayed months or even years. For this part, I have to take you back in my life story a bit. I grew up in town of about 2,500 people. When I was in my junior year of high school, a boy named Josh sustained his own spinal cord injury. We weren't close, but we knew of each other– in fact, his family had lived next to my aunt and uncle for many years. So, when I had my spinal cord injury when I was 22 years old, news traveled fast, as news in small towns tends to do. 
I was laying in my hospital bed one day when the bedside phone rings, and it was Josh. After first expressing his condolences about what had happened to me, he quickly moved on to the most memorable part of the conversation. In his upbeat, jovial way, he informed me that in his cursory research he had discovered a study that had shown that some women with complete spinal cord injuries could still achieve orgasm, and then he told me that he was jealous of this – or, as he put it, "You lucky b*tch!" I'll always be grateful for that phone call, not only for giving me one of the heartiest laughs I'd had since the accident, but also for giving me hope. Up to that point I'd only gotten my questions about orgasm side-stepped. It wasn't until later, when I started doing my own research, that I would find out that the likely reason no one would answer me directly was that the medical community was still mostly unsure if women like me – those with complete SCIs – could experience orgasm. I assume that nobody wanted to break that news to me, so my query just got tossed around like a hot potato that was never caught.
I was sent home with almost no information about how I could proceed with my sex life. Granted, this was almost 22 years ago, but I know that sadly this is still the case in some SCI rehab units for both men and women. Progress has been made in some places, such as the Sexual Health Rehabilitation Service in British Columbia, Canada, and the Magee Rehabilitation Center in Philadelphia, Pennsylvania, but there are still places where SCI sexual education is lacking. For example, just the other day in an online support forum I came across a post in which a member asked, "Now that sex is off the table for us, how do the rest of you burn off that extra energy when it arises?" My heart broke a little when I read that. Here was a person who was convinced that sex wasn't even an option for them. If a person chooses to not be sexual, or discovers that they are asexual, that is their prerogative – but this person was under the assumption that having an SCI meant that they, and others like them, could no longer be sexual at all. I can only assume that where this person did their rehab, sexual education was not a part of their SCI curriculum.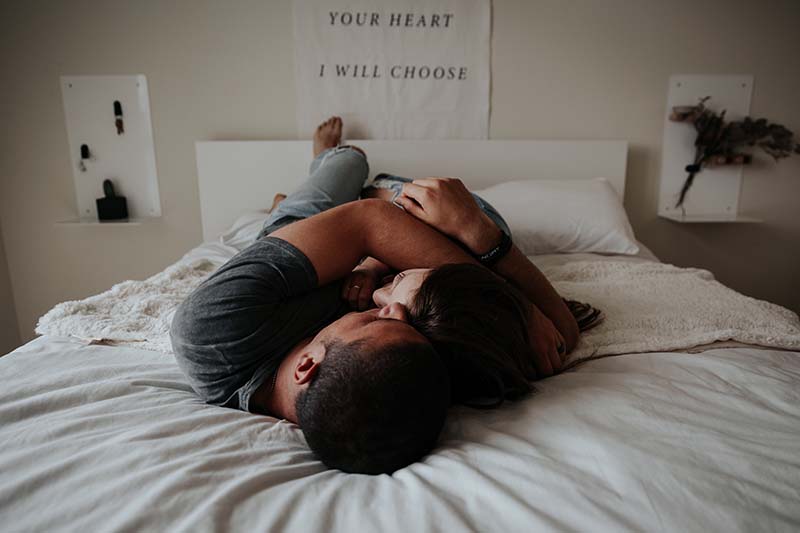 After I completed my rehab almost 22 years ago, I started looking for answers about my new body. The internet was in its relative infancy. Google search wasn't even where the world went to find answers yet – it was all about Ask Jeeves. I asked Jeeves: Can women with complete SCIs have orgasms?
What I found was not encouraging. First, at the time there were little scientific studies on the subject available to me at all – especially relative to how much there was about the male SCI sexual experience. I estimated that it was probably a ten-to-one ratio. Granted, non-disabled women's sexual health in general was not well-studied in comparison to men's – an age-old tale. But the disparity was particularly stark for the SCI community. Part of it was, I can only guess, cultural; additionally, women make up only 20% of the SCI community.(1) This is thought to be due to the fact that men tend to engage in more risk-taking behaviors that can lead to injury.(2)
Second, some of the papers I found said that the women with complete SCIs that participated in their studies could not experience what the researchers defined as a true orgasm.(3) They called it either a "phantom orgasm" or "para-orgasm," which seemed to me to be a patronizing way of saying that it was all in their heads. Talk about discouraging.
However, I did find other papers that concluded differently. Some women, apparently, did experience physical orgasms, and the researchers theorized that this may have been possible due to a bundle of nerves that travels from the brain to the lower abdomen called the vagus nerve, separate from the spinal cord.(4) While I did find that these papers added to the bit of hope that my friend Josh's phone call had given me, I mostly came away from my search feeling confused.
As for my own sexual experiences with my partner, they was as confusing as my research, if not more. I was dealing with depression and undiagnosed PTSD. I had gone from a fit, young-adult body to something I was ashamed of; sometimes I couldn't bear to be looked at. Other times I felt insatiable, and I wanted to experiment — I needed to map out this new territory.
During sex itself, to say I was "in my head" would be an understatement. There were pleasurable sensations that seemed to be coming from below my level of injury. Even more confusing, these feelings seemed to coincide with movements that either my partner or I would be performing. But how could this be? My spinal cord had been severed. Further, sometimes these sensations would reach a peak, but I never labeled that an orgasm. I didn't know what was going on.
For almost two years, I convinced myself that I was imagining things – that it was all in my head. At none of my medical check-ups did I mention what I was experiencing for fear of my doctors telling me the same. Eventually the cognitive dissonance that came with knowing the difference between what the science of the time had concluded versus my own experience created such distress in me that I even tried convincing myself that the sensations that I was experiencing were not as intense as they actually were. I suppose you could say that at this point, I was gaslighting myself about my own sexuality.
It's not a coincidence that I finally started to accept my sexual experiences for what they were around the same time that I began to accept myself as a person with a disability, along with dipping my toe into disability justice. If, during sex, I was experiencing pleasurable sensations that reached a peak, then by golly I was going to call that an orgasm. Why was it that able-bodied people had a monopoly on what an orgasm was defined as? Why was our society so sure that they should set the only benchmark? Once I began to stop myself from grasping towards an able-bodied goalpost, I felt more comfortable exploring what I had. As it turns out, I had more than I thought.
I'm going to tell you some of what I've learned as a woman with a spinal cord injury, because that's what I know. Some of it can be applied to men but I am aware that for men with SCIs, sexuality is more complicated around erections and ejaculation, prostates and pleasure, and I won't presume to know much about those things.
(If you want to know about specific products and toys that can be helpful, evika has a great article titled The Birds and the Bees and Disabilities: What you need to know about sex and disability that can point you in the right direction.)
Start slow if it helps
If you're just starting to explore sex or were already in a relationship when your injury happened, you or your partner may be nervous or not really know how to proceed. Perhaps your partner is afraid of hurting you; perhaps they've become your de facto caretaker, and the energy between the two of you has shifted. Or perhaps — like I was — you're uncomfortable with how your body has changed.
You don't need to jump into full-on sex right away. You don't even have to get physical – you can simply talk about it. If your partner seems hesitant around intimacy, ask them about it. You might not know their reasoning. Or you can express to them your own desire to become more intimate – they may not know how you've been feeling about them, especially if they know you've been dealing with pain or depression. Opening the lines of communication is important. It may be uncomfortable for some to talk about sex at first, but it does get easier with practice.
However, the first volley into intimacy doesn't necessarily need to be made with words. A certain touch or smile, capturing a face for a kiss that's longer than a peck, even just a look filled with that kind of energy can set off the spark. Whether it's a conversation or something more physical, that door needs to be cracked open!
If you're not ready for sex yet, you and your partner can also explore by simply making out for a while. Kissing is a great way to connect and to feel each other out (or up). It's fun, it's hot, and there's no pressure to involve your body with its SCI just yet.
Explore your own body
Exploring your body post-SCI can be a way to find out what works for you, especially if you don't feel ready for partner intimacy just yet. Use whatever parts you have available, depending on the level and severity of your injury: your hands; run your forearms over your skin; rub your upper arms over your chest; use your lips and chin to caress your shoulders. Even the feel of the breeze or water flowing over your skin can be a sensual experience. If you have the ability, you may be able to utilize toys like the ones in the Birds and Bees link above. Figuring out what gives you pleasure can help build confidence and give you direction.
It's possible that exploring your body may cause challenging emotions to arise. You might feel sadness over a loss of sensation. Or you might get frustrated that something that felt good before now triggers uncomfortable spasms. Perhaps once you do find something that stimulates you, it might take longer than before to reach feelings that are highly pleasurable – this can also cause frustration.
If difficult emotions do come up, be gentle with yourself. Many aspects of our lives change after an SCI, and sexuality is not exempt from that. Move forward with it only when you're ready.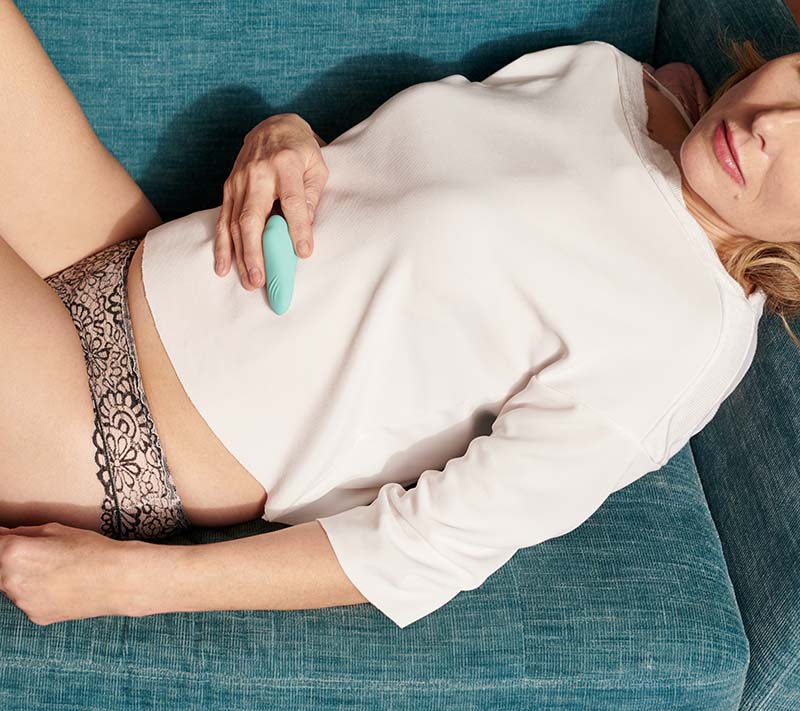 Clitoris vs G-spot
Before I dive into this subject, for safety's sake I want to mention autonomic dysreflexia for those generally with injuries of T6 and above. Sexual stimulation does carry the possibility of triggering AD. Here is a refresher on the signs of AD and how to treat it. Keep the lines of communication open with your partner, and never be afraid to speak up and stop what you are doing if you feel something is not right.
My personal experience with genital stimulation pre- and post-SCI took an interesting turn. Before my injury, I achieved orgasm though clitoral stimulation. Therefor, after my injury that was my first stop on my way to find what stimulated me…but I didn't have much luck. What worked for me post-SCI turned out to be G-spot stimulation, something I didn't really have experience with before. The only reason I figured this out was because I, and sometimes my partner, took the time to explore my body.
Take the time to explore all areas of your genitalia if you can – your erogenous zones may have shifted. An important thing to be aware of is how much pressure is being put on areas of your body where you have no sensation; toys like vibrators and dildos, and even hands and fingers may damage delicate flesh if the movement is too rough or dry.
Experiencing sexual pleasure after SCI is still possible. Just like every other part of your life, it will involve trying new things and building a new map. In the next article I'll be talking about more things that may help you build that map, including body positioning and the importance of foreplay.
Sources and Further Reading
National Spinal Cord Injury Statistical Center, "Spinal Cord Injury (SCI) Facts and Figures at a Glance," 2015 SCI Data Sheet, https://www.nscisc.uab.edu/Public/Facts%202015.pdf [accessed Feb. 2022].
The Spinal Cord Injury Law Firm, PLLC, "Why Are Men More Likely To Sustain Spinal Cord Injuries?" Saunders, Mackensie, https://spinalcordinjurylawyers.com/blog/why-are-men-more-likely-to-sustain-spinal-cord-injuries/ [accessed Feb. 2022]
Berard, E.J.J. The sexuality of spinal cord injured women: physiology and pathophysiology. A review. Spinal Cord 27, 99–112 (1989).
Whipple, Beverly and Barry R. Komisaruk. Sexuality and women with complete spinal cord injury. Spinal Cord 37, 136-138 (1997).